96.5 Inner FM is a vibrant community radio station located in the Melbourne suburb of Heidelberg and run by an army of volunteers who present weekly radio shows or volunteer in administration roles. All of our people involved are volunteers. No staff.
96.5 Inner FM's Leadership Team
96.5 Inner FM is overseen by a Committee of Management which is elected by the members of 96.5 Inner FM.
The Committee meets once a month to discuss matters of concern to the members.
These positions are held for a term of three years.
The committee elects a President, Vice (Deputy) President, Treasurer and Secretary.
Executive Committee Members
Matthew Stamp – President
Seeking a career in aviation I found myself working many jobs to enable my passion and pursuit of flying.
In many ways my resume reads a bit like a who's who but it has provided me with an incredible variety of skills ranging from horse riding to professional driving.
Information Technology to warehousing, sales to management, security to flying and most things in between.
The one thing that stands out from my professional history is that it has had a focus on people.
My interest in radio goes back to my youth and is in no small part because of my maternal grandfather and is too long a story for here (ask me sometime)
Unfortunately due to injury and illness I am no longer working but plan to bring the skills, knowledge, experience and understanding of my world and to the best of my abilities to serve and guide the future of 96.5 Inner FM.
Dennis Gambrellis – Vice President
In the late 90s Dennis Gambrellis knocked on the door of our studios in our previous location on the other side of the Warringal Shopping Centre with the passion of wanting to be a part of radio. 2 decades later and Dennis is now our Vice President, Tech Team leader and volunteers in many other areas of 96.5 Inner FM. Dennis has spent most of his working life involved in managing his family business and DJ'ing parties/events. Dennis can be heard hosting Fuzed Radio Live! each Wednesday from 6pm.
David Kuchmar – Treasurer
David is the treasurer of 96.5 Inner FM.
David has been a breakfast presenter here at 96.5 Inner FM for most of the years since he joined in 1995. Community radio has been a significant part of his life since the mid 1980's beginning on the Diamond Valley Football Show on 3CR. Later he moved with the show on to Plenty Valley FM in 1989 – and eventually to 96.5 Inner FM since the 1990's. Working with fellow Breakfast presenter – the late John Smith, they teamed for nearly 25 years. David continues that tradition with Saturday Breakfast each week "The All Happening Breakfast Show" from 7am.
Before retiring, David was an IT Architect with IBM teaching and working in IT all over the world. He still uses those skills today to solve problems and helping others. Additional hobbies include Australian Rules football, travel, maps, playing contract bridge, volunteering and "Old Time Radio".
He now continues to volunteer with the Northern Football and Netball League of which he is a life member.
David indicates the best thing he ever did in life was marry his wife, Denise. This is immortalised in the ending of each show David puts to air.
John Gillespie – Secretary
John is a lawyer and retired public servant. He has been a member and presenter at the station since 1992. He has been involved in various aspects of station activities for a number of years and has been a member of the Committee of Management since 2019.
He is a member of the Administration and Financial and the Governance and Compliance Sub-Committees. He currently presents two programs, Memory Lane on Sunday afternoons and Interlude on Tuesday evenings.
---
Committee of Management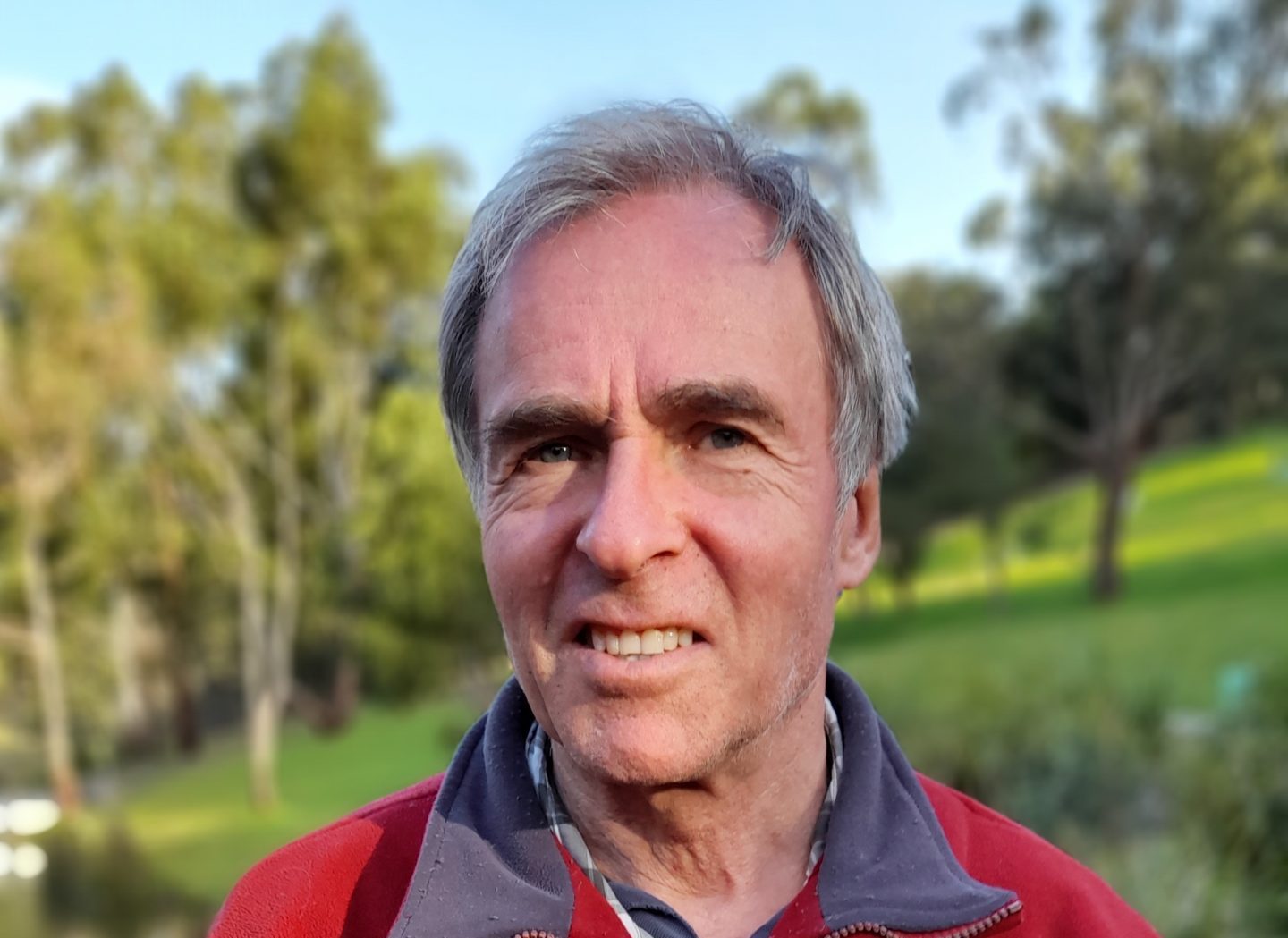 Tim Armstrong
Tim took the communications course at the RMIT and has had various jobs in electronics.
Having an interest in radio broadcasting, he was willing to volunteer when the station started as an aspirant group with the first broadcast at Heidelberg Town Hall in 1988, along with fulltime work.
Tim has had more time at the station since changing from full time work in the 90s.
Outside broadcasts are one of his main interests with the station and he is often seen around the station doing maintenance, keeping our equipment operating at its peak, and doing the occasional repairs.
Margaret Cockburn
Margaret was born in the U.K and is also proud of her Scottish Heritage.
Margaret plays Celtic music on Tuesday's 9-11am while Wednesday's Margaret's Mix 12-3pm is for a variety of other music.
Margaret is a retired Nurse and the stations Community Liaison Officer.
Paul Dellios
James Macleod
James has worked in radio for around 15 years both as a broadcaster and producer in the UK, America, Canada and briefly in Spain as a teenager. Outside of radio he has also worked as a project manager for a mental health charity and as a public servant for the UK Government. He currently runs his own Coffee wholesale and consultancy business in North East Melbourne. James has been involved in various aspects of station activities including the co-creation of our website, the studio refurbishment & upgrades. He currently presents Music 'n' More with Co-hosts Noah DaCosta and Marzi (Sunday's 8-10pm).
Jackie-Maud Cameron
Jackie was born in England and came to Australia at the age of 3. For most of her working life she has worked in Accounts and Bookkeeping. Jackie has also been involved with Ivanhoe RSL for approximately 30 years, as Secretary, Bar Manager, Caretaker and Membership Officer. Jackie has been at Inner FM for over 25 years!
Brian Tyedin
I was born in Ivanhoe Victoria in the 50's.
So that makes me a baby boomer and probably is why I relate to music of the 50s 60s 70s and 80s
I am a dentist , married and have adult children and grand children.
Being involved in the community is my passion and so I am a member of Rotary and also of my local church and other community groups.
I also try to keep fit with swimming, gym, tai chi, walking and ballroom dancing.
As regards hobbies and other interests, there is none better than being involved with 96.5 inner fm .
---
To contact any of our committee members please send a message using our contact form here