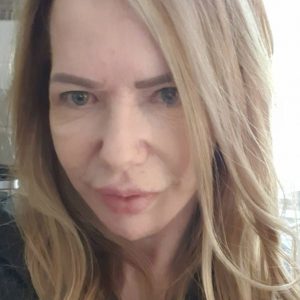 Angela Jones
Angela first joined 96.5 Inner FM in 2010 and began recording numerous Community, Sponsorship and station id's/announcements.
In 2013 she began presenting music shows on a Saturday afternoon during the footy off-season. Angela then went on to have her own show on Tuesday nights called 'Access All Areas' which is now aired every Saturday afternoon 4-6pm. Angela enjoys nothing more than getting the party started and presents an eclectic mix of great music from 70's to today.
Anything from RnB, Soul, Disco, Rock, Indie, Alternative to Pop.
In her spare time, Angela has previously assisted producers on various projects with web content such as downloading images from global participants and uploading them to cloud storage for a virtual project. She also assisted with photography and audio-visual assistance filming for project footage and track editing to assist the musical directors.
Angela has met many new friends at and through her connection to Inner FM and loves being involved with the Station.
'Access All Areas'
Every Saturday afternoon 4-6pm
Text your requests 0456 965 965 during the show!!!
Like Angela Jones on Facebook!!
Listen to previous episodes