Living with a disability shouldn't be a barrier to having a future in radio.
And an exclusive program is giving people with disabilities the opportunity to experience radio and podcasting, taking their passion to the next level.
Celebrating diversity in broadcasting, the RadioVoice Radio & Podcast Skills Building Program is designed and delivered exclusively for the disability sector.
Director Daz Smith (photo above) says the program encourages people in the disability sector to step outside their comfort zone.
Smith, who himself has worked in community and commercial radio since the age of seventeen, tells Radio Today "The inspiration came from an opportunity to work with a young man who is legally blind and with a disability, who had a passion for radio, early in 2021."
"He was actually working with my on-air radio partner, Cindy (she had recently gone out on her own as a support worker), learning the basics of the radio industry, and she asked me to have a quick session with him about writing ads for radio, which I had done plenty of in the past, having been involved in radio for years."
"After the session, it became obvious to me that there was something in the idea, and there would most likely be more talented young people who would love the chance to learn."
And so RadioVoice was born.
Smith notes that in many cases, opportunities do not present themselves in the disability sector, as they do in the mainstream.
"There are most likely thousands of very talented people screaming out for simply a chance to demonstrate their abilities."
While there are factors which need to be considered – such as travel, assistance required and funding – in general, Smith says "If the programs are presented, and a link is made, magic generally happens."
The program was originally designed to coach radio and podcasting.
During the initial 10-week program students learnt the basics of radio (microphone technique; how to forward/back announce; creative hooks; scriptwriting for radio ads; storytelling; interview skills; holding and maintaining conversations and the basics of podcasting).
However it quickly developed into a program coaching essential life skills, including communication, confidence, commitment and resilience.
"This is what has giving me the greatest level of satisfaction – watching and listening each week to the huge steps gained. We often listen back to early episodes of either podcasts or practice radio shows and compare the progress made. Amazing!"
Vision Australia Radio offered RadioVoice students the experience of visiting a working studio, with Manager Conrad Browne saying "We're very proud to show how we highlight the diversity of the radio industry with a significant number of Vision Australia Radio staff and volunteers being blind or living with low vision."
And there's no shortage of RadioVoice success stories:
"We currently have 3 students with their own shows on Melbourne radio at 96.5 Inner FM (Thomas Glenn), Southern FM and SYN Radio, produced out of the RadioVoice studio."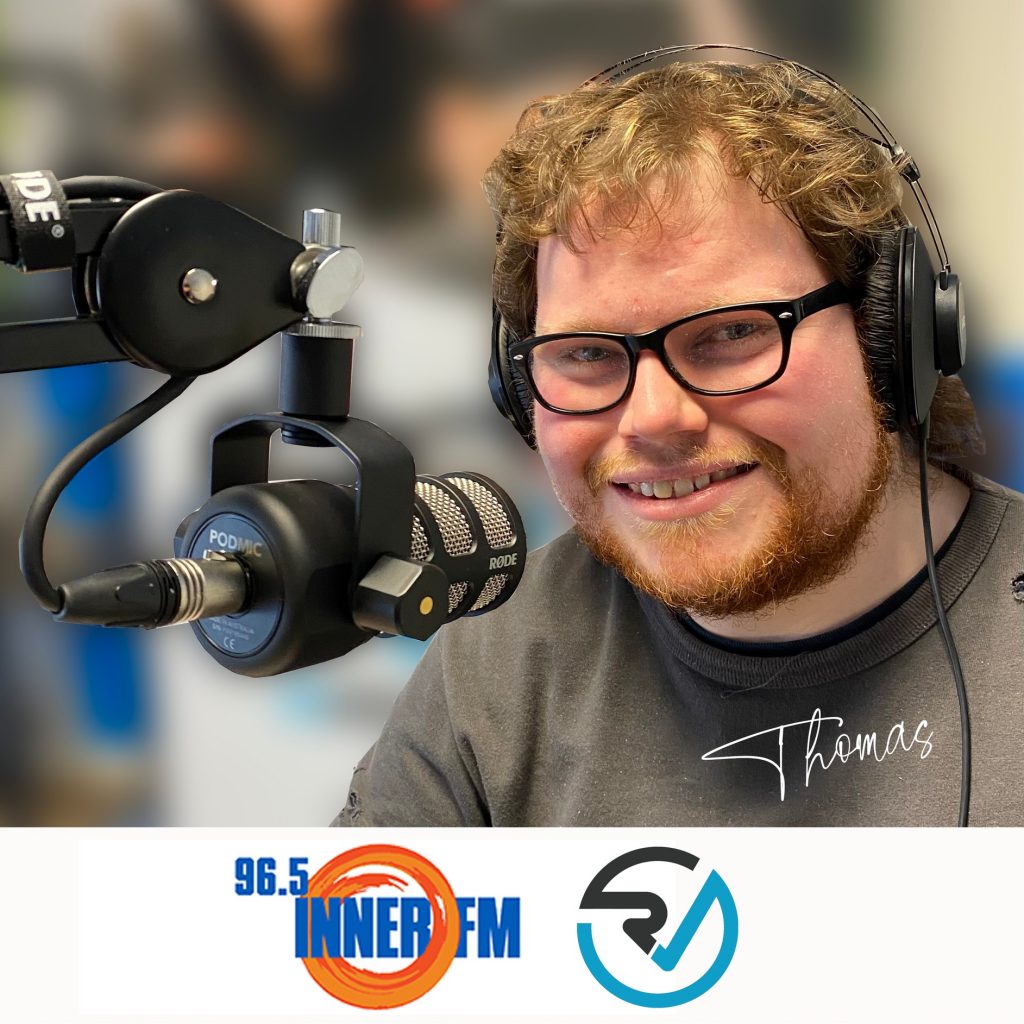 "In partnership with Umbrella Support, we also produce a unique radio show on Melbourne online station the buzzz on Thursday nights. Disability Matters discusses all things in the sector, however, more importantly, provides the opportunity for an additional 5 very talented young people to experience live radio. That is a total of 8 students on air in Melbourne!"
RadioVoice also currently produces weekly podcasts for 5 students.
These range from interview-style chats with business owners to folklore, history, geekery and sport.
All podcasts are produced and uploaded weekly to Spotify.
Find out more about the program here.
See the original article at Radio Today.