Saturday's 9-11am
George Krupinski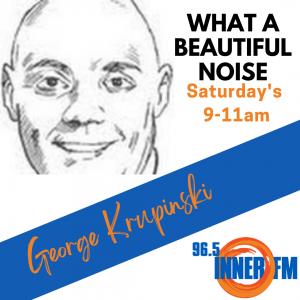 'What a Beautiful Noise' is two hours of foot tapping, uplifting music in which George and Ethan 'unpack' the lyrics of at least two popular songs.
Every tune, every song has an emotional world behind its creation, and popular songs create an emotional reaction for us through their melodies and lyrics, they also have a 'back story' either expressed in the lyrics, implied in the title or later revealed by the composer/ lyricist.
It's that story, that emotional background that enriches the experience of the tune, and tells another story of the human condition, our story, which you and I can relate to – once it's revealed and we get to understand it…. that's why it's such a beautiful noise.